Looking for Limo Service at Orlando Airport?
Bravo Limo provides a personal, prompt, and convenient Orlando airport limousine service as well as an Orlando airport car service. We are the best Orlando limo service because of our professionalism, attention to every detail, and constant striving for precision and punctuality.
For over 20 years, we have supported the Orlando area with clients from all walks of life, from regular travelers to celebrities and flight attendants to elite athletes and crew. We offer exceptional service and luxurious airport transfers at an affordable price. Orlando is a large metropolis with limited public transportation options. Bravo Limo's Orlando limousine service is the best way to get around the city and to the airport.
The Best Limo Service Orlando Airport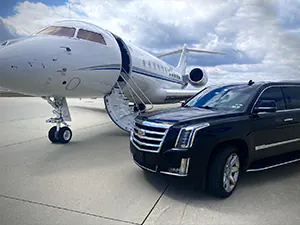 We want your first interaction with us to be as memorable as the last. Each interaction with us will be a memorable one you share with your family, friends, and coworkers. We are your one-stop shop for all transportation needs to Orlando Airport. We have a highly skilled and professional staff ready to assist you and your loved ones. Relax, and let us take care of the rest. Bravo Limo understands that you have many other things to do when traveling, and we can help you make your trip enjoyable.
Orlando Airport Car Service
We are an Orlando Airport car service provider that offers transportation to and fro Orlando Airport. Our goal is to make your trip to and fro easy and stress-free. We offer:
Professional, Courteous Drivers
All new, comfortable, and meticulously maintained vehicles
An Assurance of Reliable, On-Time Services
Our Quality Assurance Guarantee
We also provide direct Orlando airport limo service to:
Disney Limo Service
Universal Studios Limo Service
Epcot Limo Service
Port Canaveral Limo Service
You can also travel to and from your hotel/destination.