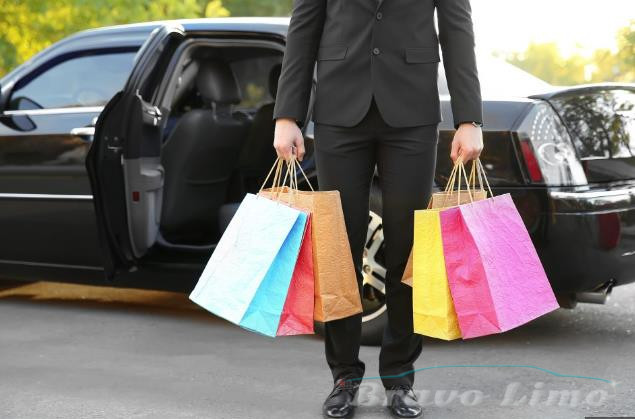 Shopping can be a fun and relaxing activity, but it can also be tiring and stressful, especially if you visit multiple stores or shop for a special occasion. This is where a limousine service can come in handy. A luxury limousine can provide a comfortable and stylish way to get to your destination and take the hassle out of shopping. Here are some reasons to consider hiring a limousine for your next shopping trip.
Comfortable and Convenient Transportation:
With a limousine, you will be picked up at your door and taken to your shopping destination in style and comfort. You won't have to worry about navigating traffic or finding parking, as your chauffeur will handle everything. Plus, you'll have plenty of space to stretch out and relax in the back of the limousine while you travel.
Spacious and Secure Storage:
If you plan to do a lot of shopping, you'll need plenty of space to store your purchases. A limousine has ample storage space to accommodate all of your shopping bags and other items, and you can rest assured that your belongings will be safe and secure in the locked trunk of the limousine.
Stylish and Luxurious Ride:
Shopping is often associated with luxury and indulgence; a limousine can help you embrace that mindset. With plush leather seats, tinted windows, and state-of-the-art sound systems, you can enjoy a stylish and comfortable ride to your shopping destination.
Customized Itinerary:
A limousine service can customize your itinerary to suit your needs. Whether you want to visit multiple stores or just one specific destination, your chauffeur can take you there and wait for you while you shop. You can also stop for lunch or coffee between stores, making your shopping trip a relaxing and enjoyable experience.
Time-Saving Option:
A limousine service can help you save time and get more done on your shopping trip. With a professional driver who knows the best routes and shortcuts, you can avoid traffic and arrive at your destination on time. Plus, you won't waste time searching for parking spots or walking long distances between stores.
In conclusion, a limousine service can be a great way to enhance your shopping experience. From the convenience and comfort of the ride to the spacious storage and customized itinerary, a limousine can help you make the most of your shopping trip. So, the next time you plan a shopping excursion, consider hiring a limousine service for a luxurious and stress-free experience.