Prom season is an exciting time for high school students. It's a time to get dressed up and celebrate the end of the school year with friends. One way to make the night even more remarkable is by renting a limousine for transportation. Here are some reasons to consider a limousine for your prom night.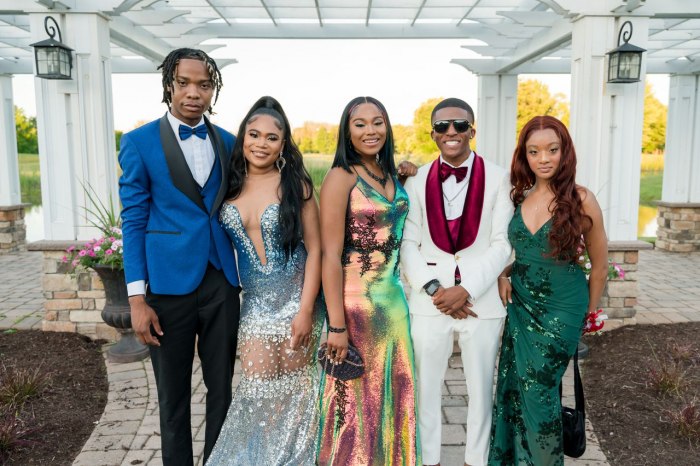 First and foremost, a limousine adds a touch of glamour and sophistication to the entire evening. Arriving in a luxurious limousine will make you feel like a celebrity and turn heads as you step out of the car. It is a great way to make a statement and have a memorable experience. Whether you want to arrive in a classic stretch limousine or a flashy party bus, there is a type of limousine that can fit your style and preferences.
In addition, renting a limousine for Prom can be a safer option. With a professional driver, you don't have to worry about navigating through traffic or finding a parking spot. This allows you to enjoy your night without any stress or hassle entirely. Furthermore, it's always important to prioritize safety while celebrating, especially regarding driving. A limousine provides a designated driver and ensures that everyone arrives home safely. By choosing a limousine service, you can enjoy the night without any worries and make the most of your prom experience.
Another great advantage of renting a limousine for Prom is that it can be a fun and social experience. Prom is all about spending time with friends and making memories that will last a lifetime. You can enjoy the ride to and from the dance with your friends in a limousine. Limousines have various amenities like sound systems, TVs, and refreshments. You can listen to music, watch a movie, or enjoy the company of your friends while traveling to and from the dance. It is the perfect way to extend the fun of prom night beyond the dance floor and make it a night to remember.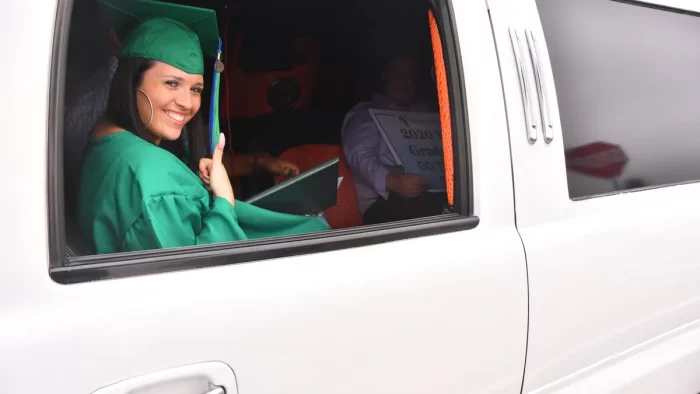 Moreover, renting a limousine for Prom can be a great way to impress your date. It shows you're willing to go above and beyond to make the night special. It's also a great way to ensure your date feels like a VIP and has a memorable experience. A limousine provides a romantic and elegant atmosphere that will make the night even more special. With a limousine, you can create a magical evening for you and your date and make them feel like royalty.
Finally, renting a limousine for Prom can be a great way to make a grand entrance. You can choose from various limousine styles, such as stretch limos or party buses, to fit your style and preferences. You can also customize the amenities, such as the music and refreshments, to make the night even more special. Imagine pulling up to the prom venue in a sleek and stylish limousine, with everyone looking at you in awe. A limousine is a perfect way to make a statement and create a memorable entrance that will be discussed for years.
Discovering the best Prom limo services is as simple as calling 610-702-0110. We guarantee that all our clients will be satisfied with our limo services. You can expect a few things when choosing us for your Prom limo benefits in Pennsylvania. With more than twenty years in the business serving the Pennsylvania market, we have the experience to realize what our clients are searching for.
When you give some persons a ride, they show up to provide you with the excellent client services you anticipate. Will they be on time, and will you observe that they will be there to meet all the solicitations you have? When you arrange your timetable for your Prom ahead of time, we can guarantee that everything you need will be completed before you even get in the limo. This will help ensure you get the best encounter for your Prom.
We understand that excellent client services begin when you call our Pennsylvania office to reserve your spot. This is the motivation behind why we have operators accessible at all times to accept your call. They are benevolent and educated, and can help you choose and book the right prom limo. Whether in New York or Pennsylvania, we have what you're searching for.
In conclusion, renting a limousine for Prom is a great way to add a touch of luxury and excitement to your night. It's a safe and fun way to travel with friends and make lasting memories. So why not make your prom night even more special by renting a limousine? It's the perfect way to create a magical evening you and your friends will never forget.