A detailed Planning Guide for Your Limo Rental.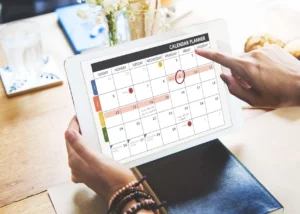 Leasing limousines can be confusing, and finding the right limousine rental for you can be challenging, given all the options, suppliers, and your individual needs. This guide will help you to find the perfect NJ and PA limousine for your event. Renting a limousine for a special occasion can be an exciting and luxurious experience. Whether you're celebrating a wedding, prom, or corporate event, a limo rental can add elegance and sophistication. However, before booking a limo, it's essential to have a detailed plan to ensure everything runs smoothly. 
1. The Ride
Which type of car do you need? Do you need to transport two people or a group? It is possible to say you are looking for something to transport two people or a group to an exceptional event/area in luxury, splendor, or on wheels. The Pennsylvania Limousine may be the best choice if you're looking for a wedding iEEnsure2. The Price
Although limousine rentals can be expensive, if you focus on your needs, leasing the cost of your rental by whether you will rent a limousine with all the extras you need without any additional fees. We don't offer an administration-level valuation, unlike other limousine rental companies. We believe that each client should be treated equally! Make sure you carefully examine the model and details of the limousine you are looking for.
Before you lease your limousine, check for hidden additional costs such as driver tips, fuel surcharges, and tolls. Look out for bundle deals! Many limousine companies offer packages to their most common administration areas, such as Prom Limo or nearby wedding venues.
3. The Reservation
Booking your car rental in advance is necessary, as many limousine rental companies have limited vehicles. You can get a White Cadillac Escalade Limousine for your prom with your friends if you book well in advance. What's more? You might find one at other local limo companies, but they move quickly! You will miss out on an opportunity to rent a limousine if you do not make a reservation.
4. The License
Unfortunately, not all limousine companies are enrolled in the same state to work together. In some cases, they may not even be enlisting drivers. It would help if you verified that a limousine company is registered as a legitimate business in their state. They also need to have the proper protection scope and authorized drivers. Any reputable limousine company will gladly share these details with you if they are not concerned. You might want to consider another organization.
Here's a guide to help you plan your limo rental.
Determine the Event Details: The first step in planning your limo rental is to determine the event details. This includes the date, time, and location of the event, as well as the number of passengers who will be riding in the limo.
Choose the Right Limo: Once you have the event details, you can choose the right limo for your needs. Limos come in different sizes and styles, so consider the number of passengers, the type of event, and any special requests you may have, such as a specific color or interior design.
Research Limo Companies: Before booking a limo rental, research different companies in your area. Look for reviews and testimonials from previous customers and information on their fleet, pricing, and availability.
Book Early: Limos are in high demand, especially during peak seasons, so booking early is essential to secure your rental. Make sure to confirm the details of your rental, including the pickup and drop-off times, before making a deposit.
Discuss the Details with the Limo Company: Once you have booked your limo rental, discussing the details with the limo company is essential. Confirm the pickup location, the route, any stops you may want to make, and the drop-off location.
Discuss Amenities: Limos have different amenities, such as a bar, TV, or sound system. Discuss the amenities you want with the limo company and confirm they will be available on the day of your rental.
Plan for Refreshments: If you plan to have refreshments in the limo, such as champagne or snacks, discuss this with the limo company in advance. Some limo companies may provide refreshments, while others may allow you to bring your own.
Confirm the Driver: Confirm the name and contact information of the driver driving your limo rental. Ensure you provide them with the pickup location and any special requests you may have.
Plan for Gratuities: Plan to tip your limo driver at the end of the rental. The standard gratuity for a limo driver is 15-20% of the total rental cost.
Prepare for the Event: On the event day, dress appropriately and arrive at the pickup location on time. Bring any necessary items, such as a phone charger or a camera, and be prepared to have a fun and memorable experience.
Following these steps, you can plan a successful limo rental for your next special occasion. Book early, confirm the details with the limo company, and prepare for the event to ensure a stress-free and enjoyable experience.