Bravo Limo provides superior limousine and car services in Greenwich, Connecticut. Bravo Limo is a professional limousine and car service that will provide you with prompt, courteous drivers and unwavering dedication to excellence.
Limo Service For Your Special Day
Bravo Limo can make an important event extra special. High School proms are more memorable and exciting when transported to their destinations in one of our premium limos. Imagine your wedding becoming even more special when you've whisked away in a luxurious vehicle. A limousine will transport the guests to their destination in style for Milestone birthdays. A limousine service can add glamour and excitement to any celebration.
Airport Transportation for Business and Corporate Travel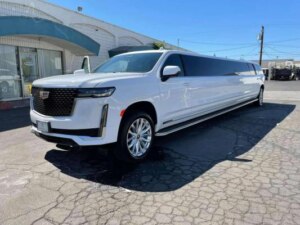 Bravo Limo can handle all your transportation needs if you visit the Greenwich area to attend a business meeting or corporate event. You can rest assured that you will get to where you need to go when you need it. We understand how important it is to have reliable and prompt transportation, which is why we are the preferred choice of many business travelers. Our professional drivers can pick you up from the airport and drop you off at your destination in time for your flight—no more worrying about hiring a taxi or parking.
We offer fast service and affordable rates.
Bravo Limo is dedicated to providing professional, prompt, and reliable transportation services. A limo service is affordable for many events due to its low rates. You can be sure that our extensive fleet will have the right transportation option for your event. All you have to do is choose the best option for you.