We have vintage, classic, late-model, and modern vehicles available for Weddings and Proms in Wilmington. Our fleet is meticulously maintained, and chauffeurs are professional, friendly, and courteous.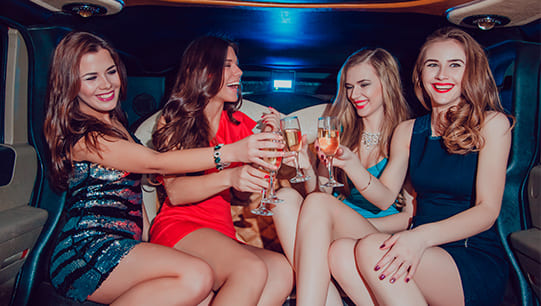 Celebrate your Birthday, Wedding, Bachelor/Bachelorette Party, Anniversary, and Prom with our limousine services and luxury party buses
Prom is an American tradition that marks the passage of time and provides a unique experience for high school students across the country. Prom is a symbol of adulthood and the end of high school. Prom season is one of the busiest for limousine companies because many high school students want to dance in stylish limousines. All Wilmington prom limousines are equipped with a stereo system and HDTVs. Leather upholstery is also included. Our top priority is to ensure that prom-goers have a safe and enjoyable time. Parents can be confident that their children will safely make it home. We have not had an accident with the party buses or limousines in nine years of operation.
Our professional and courteous limo chauffeurs have many years of experience transporting brides, fathers, and wedding parties. They can provide you and your guest's exceptional wedding transportation services in Wilmington, Delaware.
Our limousine service will help you stay above water during a chaotic day in Delaware. We adhere to your schedule and ensure you get to every Wilmington location on time. The limo service will transport the bride, groom, and their wedding party to Wilmington in one vehicle. Your bridesmaids can be organized better while you pamper them with luxury and comfort. You can manage your bridesmaids and groomsmen better while treating them to the finest in comfort and luxury.
The party bus makes a great Wilmington transport option for prom night. Parents can relax at home knowing their children are having the most fantastic night in safe, supervised vehicles.
You can get luxurious, efficient, and convenient transportation only a phone call away. Our limousine will take you to your destination in style and on time every time. Limo Service can take you to the airport or hotel, and we will also transport you to an important meeting or event.
Whether you're coming from far away or returning home, visiting the airport for special events, a business trip, or just seeing someone, we can take you anywhere.
Our driver will pick up the bride and her bridesmaids (unlimited pickups) and take them to their hair- and make-up appointments. After they have been dressed, the driver of the Wilmington limousine bus will take them to the church or venue. This makes it possible for all the ladies to travel together and have a fun, relaxed morning.
Our wedding limo service includes a chauffeur who is courteous and highly trained. A professional limo driver will ensure that you and your guests arrive safely and on time at Delaware locations.
To make a positive impression on customers and clients, a strong corporate transport partner is someone you can trust implicitly. They will always be there for you, no matter what time.
Party Bus Rental Wilmington, Delaware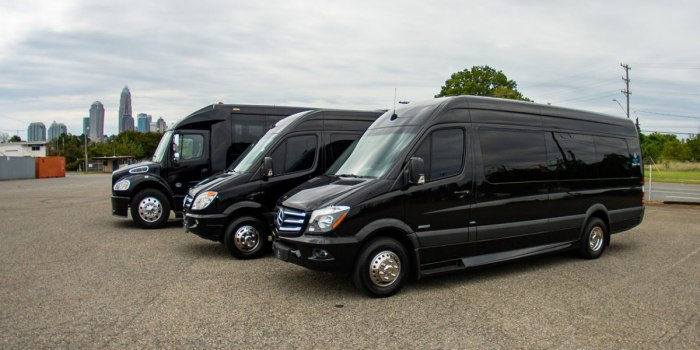 Logistics are the last thing that you should worry about when planning your next trip or event. A bus company should make a booking and take care of all details easily. Bravo Limo is here to help. We offer minibusses, party buses, school buses, and shuttles to make it easy for you and your friends to travel together. Hire Party Bus Wilmington from Bravo Limo today! Do you want to spice up your celebrations? Rent a party bus to celebrate with your friends and family. Party buses in Wilmington have all the modern amenities and features that will entertain everyone. We also offer limousine service in Wilmington for formal events. Since 1999, we have been providing transportation services to this area. We are proud of our reputation for being a trustworthy and reliable company that will ensure your successful trip. We offer party buses and limos in New Castle County and the surrounding areas.