We are one of the most popular limousine services in Maryland's airports, and we are available 24/7 for all your transportation needs.
We have a limo for every occasion. We can accommodate any size event, whether you need a sedan or SUV, a van, or a stretch limousine, and we will make sure that everything runs smoothly.
We offer one of the most reliable limo services in Severn, MD. Our fleet of well-maintained vehicles ensures comfort and safety for all occasions. Your complete satisfaction is our guarantee.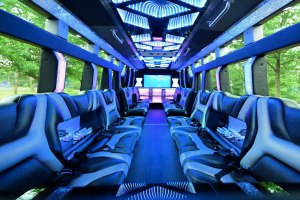 Renting a limousine will bring luxury to any occasion, such as a wedding, prom, 2023 party, or anniversary, and will be talked about for months by your friends.
Limousine rides are something most people don't get to experience every day. We can arrange for one of Maryland's most luxurious limousine rentals.
Severn limousines can transport 6-14 people and offer a unique interior for riding comfort.
We offer special rates to Severn corporate services agreements. These can include customized billing arrangements and easy reservation options for corporate travelers managers.
Are you planning to celebrate a special occasion or event? You might just be looking for a night out on the town. We offer professional limousine service with a complete fleet of late-model sedans and SUVs, super stretch party limos, party buses, and stretch limousines. There are also many special offers and packages to choose from. No matter how large or small your group is, we can provide the best limousine or bus service at a competitive price.
Your teenagers will have fun with their chauffeur limo driver, a professional and certified chauffeur. Our limo company will pick up and drop off your loved ones according to the Severn contract. No smoking or alcohol allowed!
Party Bus Rental Severn, Maryland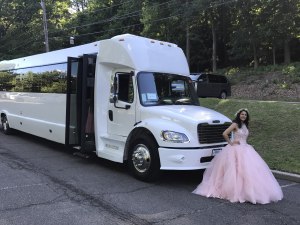 Bravo Limo has a wide range of party bus rentals, starting at Severn. Bravo Limo has been a leader in luxury transportation for more than ten years, and Bravo Limo offers limousines and party buses to make your next trip memorable. A party bus in Severn is the best choice if you want a comfortable and reliable ride for large groups. Party buses are the best way to get you from one place to another in style. Severn party buses are equipped with the latest models to ensure a smooth, corporate minibus rental experience. A Severn limousine service can take you to any formal occasion. Do not waste your time comparing prices or worrying about whether you will get lost somewhere along the journey. Bravo Limo's reliable service and instant quote tool make booking a minibus or charter bus rental accessible.