We offer limousine services in Fort Lauderdale. Our call center is available 24 hours a day to answer any questions about limousines or buses.
A night out on the town Are you looking for a show or concert to attend? Our Fort Lauderdale Town Car will take you there in style. Traffic is always a problem when it comes to important events. Let us handle the hassle of getting through traffic jams and make it easy for you and your Fort Lauderdale party.
It can be challenging to transport and park when the whole family is in town for graduation. A limousine for graduation will save you gas money and allow you to spend quality time with your loved ones during this big celebration. Our limos can take care of your graduation transportation so that you can enjoy the day with your family.
We are fully insured and licensed by the federal government (DOT). All our employees have to be licensed and trained. Fort Lauderdale Limo Service is professional and first-class. We treat our clients like royalty, and that is perhaps the most critical aspect of Fort Lauderdale Limo Service.
Our best-in-class customer Fort Lauderdale limousine service is what we are known for. You can rely on our friendly, professional staff to get to your destination promptly and safely. Please arrive at your Fort Lauderdale, FL destination in style so we offer a fleet of new, clean vehicles.
All limousines come with DVD players, am/FM stereo with CD Player, a privacy divider, accent lighting, and a wet/Drybar.
We can accommodate any event, big or small. We can adjust any group size, from a small dinner for two to a large bachelor party. We are the only limousine rental company with access to a wide range of vehicles and the flexibility to accommodate your event. Whether you need an hourly limousine rental for business or pleasure, we guarantee first-class service 365 days a.
A reliable limousine service is the best way to go out for a night on the town. Finding parking spots downtown can be challenging when navigating through traffic on a busy weekend night. You don't need to worry about the frustration and stress that comes with transport. A quality limousine service can take care of this. You can relax and let us handle the driving while you enjoy the luxury of our limousines. We will wait patiently until you are ready to go and then get you back in one piece. We can help you plan a romantic and quiet date downtown or throw a bachelorette or bachelorette party at a club.
Finally, before you agree to hire a Fort Lauderdale, FL limousine company, ensure that their fleet of vehicles is up-to-date and that they don't use any technically uncertain autos. A large selection of cars should be available to choose from so that the service can meet the diverse travel needs of its riders. It is essential to present a good idea when using an airport limousine to pick up clients. Using substandard transportation will not help with trade proposals. Picking up and dropping off loved ones at Florida's airports should be easy. This is possible by hiring a limousine company with a driver who will take care of all the details. Make sure to verify the company's references and ensure that they have a track record of customer satisfaction. Be sure to consider both negative and positive reviews. Also, ensure that the agency has a track record of providing prompt, quality service.
Party Bus Rental Fort Lauderdale, Florida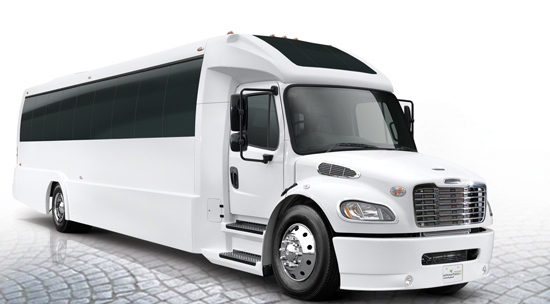 Our party bus, charter bus, and limo rental company is the best in Fort Lauderdale, FL, and we have the largest selection of rentals. You can travel in Fort Lauderdale conveniently with a party bus rental or a coach bus rental that is perfect for group transportation.
Bravo Limo, a Fort Lauderdale party bus rental company, offers various ground transportation services. We provide party buses, limousines, vans, minibusses, shuttles, motor coaches, and charter buses. School buses are also available. You can choose from various transportation options to ensure you have the right choice for your trip. We are efficient and effective in all aspects of our business, from booking your trip to organizing your transport logistics. We will contact you immediately via email or text to provide the best price for your transportation needs. We are experts in charter bus rentals. Our vast fleet includes everything from school buses to limousines and everything in between. Are you ready for your party bus? Contact our team today!