Book online and get a 10% discount on all round-trip airport transportation. For corporate and business travel, limo service, meeting planners, and other purposes, we offer impeccable chauffeur limousine services in Miami.
We are proud to say that our vehicles have the highest quality features, including leather seats, luxury bars, flat-screen televisions, and high-quality audio systems. Each car is unique and a work of art. The Miami vehicle designers work hard to ensure that all cars have the latest safety and technology. You will never have the same experience on our buses or limos because of all the combinations of lights and features our designers can create. No matter what occasion, we ensure that every trip is memorable for you and your friends.
We have the best prom prices and the finest vehicles in the state. We know prom night can be stressful for parents, and safety is our top concern for the children. Renting a Miami hourly limousine or a Miami party bus is advisable. We are fully licensed and insured. We invite you to schedule an appointment and visit the vehicles!
We can provide Limousine and Car Services for Ground Transportation in Miami. Our limo and limousine bus rental services will meet all your requirements. This is the most crucial aspect of traveling, yet it's often overlooked. We offer the best car service in Miami.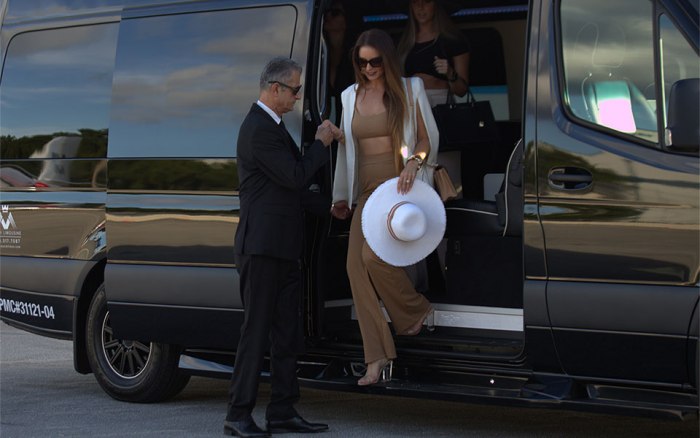 We are a transportation company that specializes in executive and corporate travel. Executive Coach Service is the only company that specializes in executive transportation. There are many companies out there that claim to do this, but we specialize in it. Professional chauffeurs are our limo drivers, and they make it a point to be on time and friendly. Our fleet includes a variety of vehicles that can be customized to suit your needs, whether you are looking for a car for yourself or a group. All of our Miami vehicles are clean and new. We have a variety of vehicles, including executive sedans, executive vans, and 15-passenger vans.
Limo drivers are experienced and will pick you up in a classic beauty stretch limousine, an SUV limousine, or a private luxury sedan for two. They will take you to any restaurant, bar, or club you choose.
Our Miami wedding limo package includes a toast for the Bride & Groom and sodas. Our limo service is complete. When our chauffeur arrives, he will help you and your bridesmaids to get to the limousine in Miami. We suggest the photographer take a photo of you and your Maid Of Honor, pointing at the "Almost Married" sign on the back.
Party Bus Rental Miami, Florida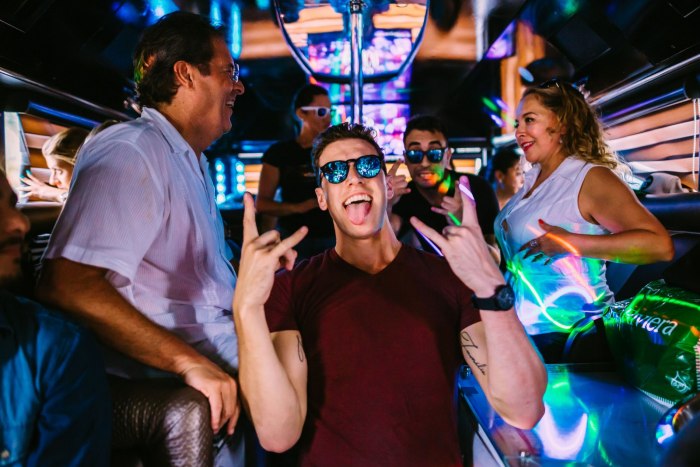 Our company is the only one that makes it easy for you to rent a party bus in Miami, FL. Our website will instantly provide a quote to compare prices and book your rental easily. When you visit Miami this year, think about all the fantastic attractions and destinations. Bravo Limo's party bus can transport you to Miami's best places and venues. The party bus rentals in Miami have the best features and most modern amenities you'll find on any bus ride. Party buses can also be hired in Miami if you're attending a formal event. Instant online pricing is available so that you can get started immediately. Planning events like these take time. We understand that. That's why we ensure our customers have the exact information they require without waiting for quotes or going back and forth between locations to get quotes from other vendors. Our 30-second quote feature allows you to compare prices with all our competitors.
Celebrate your Wedding, Birthday, Bachelor/Bachelorette Party, Anniversary, and Prom with our limousine services and luxury party buses.