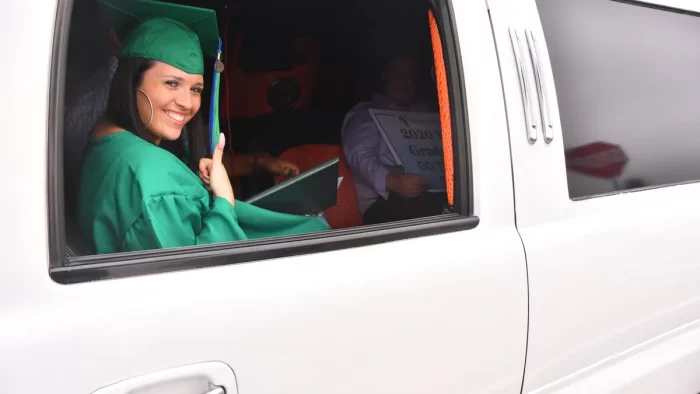 Graduation and commencement ceremonies are significant milestones in the lives of many students. They mark the culmination of years of hard work and dedication and are a time for celebration and reflection. One way to make these occasions even more remarkable is by using a limousine service. This article will discuss the benefits and considerations of using a limousine for graduation and commencement events.
Benefits of Using a Limousine Service for Graduations and Commencements:
Convenience and Comfort: Graduation ceremonies often require travel to a specific location, and parking can be challenging. Using a limousine service, you can avoid the stress of navigating through traffic, finding parking, and walking long distances. A limousine can also provide a comfortable and spacious ride for you and your guests, with amenities such as leather seats, air conditioning, and sound systems.
Stylish Arrival: Graduation day is a day to celebrate your achievements, and what better way to make a statement than arriving in a luxurious limousine? A limousine will help you make a stylish entrance and create a memorable experience for yourself and your loved ones.
Safe Transportation: Graduation day is a day to celebrate, but it is also essential to stay safe. Using a limousine service, you can avoid the risks of drunk driving and ensure that you and your guests arrive at your destination safely.
Considerations When Using a Limousine Service for Graduations and Commencements:
Booking in Advance: Graduation season is a busy time for limousine services, and booking your limousine well in advance is essential to ensure availability. Many limousine services require a deposit when booking, so be prepared to pay a portion of the fee upfront.
Group Size: Consider the number of people in your party when booking a limousine. Limousines come in various sizes, from sedans to stretch limousines to party buses. Be sure to choose a vehicle that can comfortably accommodate your party.
Budget: Limousine services can vary in price, depending on the vehicle type and the rental length. Establishing a budget beforehand and researching different limousine services is essential to find the best deal.
Timeliness: Planning and allowing plenty of time to arrive at your destination is essential. Traffic and road closures can cause delays, so consider investing extra time when planning your schedule.
In conclusion, using a limousine service for graduation and commencement ceremonies can provide many benefits, including convenience, comfort, and style. However, when making arrangements, it is essential to consider factors such as booking in advance, group size, budget, and timeliness. Doing so can create a memorable and safe experience for yourself and your guests on this special occasion.