New Jersey is a diverse state with a variety of events and occasions. Whether it's a birthday party, a wedding, a prom, or any other special event, renting a party bus is one of the best ways to transport your guests. If you're considering renting a party bus in NJ, you may wonder how much it will cost.
The cost of renting a party bus in NJ will depend on several factors, including the bus size, the length of time you need it, and the amenities you want. The larger the bus and the longer you need it, the more expensive it will be. Additionally, you will likely pay more for your rental if you want specific amenities, such as a stocked bar or a professional DJ.
On average, you can expect to pay anywhere from $100 to $300 per hour for a party bus rental in NJ. However, some companies may offer package deals that include amenities at a lower price. These packages can be a great way to save money while still getting everything you need for your event.
When looking for a party bus rental in NJ, shopping around and comparing prices from different companies is essential. Review reviews and ask for references to ensure you work with a reputable and reliable company. You'll also want to ensure that the bus you rent is the right size for your group and has all the amenities you need to make your event a success.
In addition to the rental cost, it's essential to budget for other expenses, such as gratuities for the driver and any additional fees for things like fuel or parking. Make sure to ask your rental company about any additional fees so that you can budget accordingly.
Renting a party bus in NJ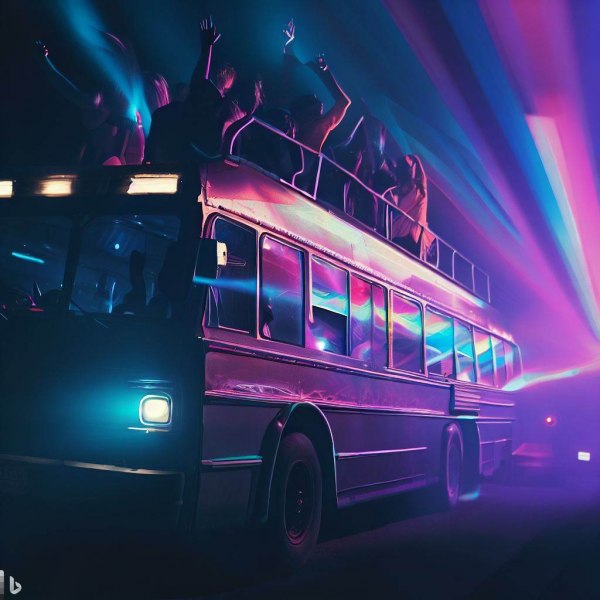 Renting a party bus in NJ can be a fun and exciting way to transport your guests to your event. With the proper planning and budgeting, you can find a party bus rental that fits your needs and budget while providing a memorable experience for you and your guests.
Another essential factor to consider when renting a party bus in NJ is the type of event you're planning. Different events will have different requirements for a party bus rental. For example, if you're planning a wedding, you may want a more luxurious bus with amenities like a sound system, comfortable seating, and a beverage station. If you're planning a prom, you may want a more spacious bus with room for dancing.
It's also important to consider the size of your group when renting a party bus in NJ. You don't want to rent a bus that is too small and cramped or too large and wastes space and money. Make sure to have an accurate headcount of your guests so that you can choose the right size bus for your event.
Planning and booking early are essential when renting a party bus in NJ. Party buses are popular and can book up quickly, especially during peak event seasons. Book well in advance to ensure that you get the bus you want for your event.
In conclusion, a party bus rental in NJ can be a fantastic way to transport your guests to your special event in style. While the cost may seem high, the experience and memories you will create are priceless. Plan, compare prices and packages, and book early to ensure that you get the best possible party bus rental for your event.