Embark on a journey of luxury and exclusivity with Bravo Limo, your key to unlocking an unforgettable, glamorous night out. Our exclusive limousines are not just vehicles; they are an experience, a statement, and a choice for unparalleled luxury.
Experience Unmatched Luxury with Our Exclusive Fleet
When it comes to a night out, every detail matters. With Bravo Limo, you enter a world where every nuance is crafted to perfection, ensuring your special nights have luxury and sophistication. Our fleet of exclusive limousines is meticulously maintained and designed to provide an unmatched luxurious experience.
Impeccable Interiors: Dive into our limousines' lush, opulent interiors, crafted with precision and adorned with every amenity your heart could desire.
State-of-the-Art Amenities: Every feature is curated to elevate your travel experience, from high-end audio-visual systems to ambient lighting.
Privacy and Comfort: Enjoy your moments with utmost privacy and comfort, ensuring every journey is a cherished memory.
Bravo Limo: A Synonym for Safety and Reliability
At Bravo Limo, we prioritize your safety and satisfaction above all. Our chauffeurs are meticulously trained, and our vehicles are regularly inspected to ensure your journey is both luxurious and supremely safe and reliable.
| Aspect | Details |
| --- | --- |
| Chauffeur Training | Extensive, rigorous, and includes defensive driving |
| Vehicle Inspection | Regular and thorough to ensure optimal performance |
| Customer Support | 24/7 availability for uninterrupted service |
Customize Your Journey with Our Bespoke Packages
Bravo Limo believes in curating experiences that are as unique as our clients. Our bespoke limousine packages are tailored to meet the distinct needs of your glamorous night out, ensuring every moment is crafted to perfection.
Personalized Itinerary: Craft your journey, choose your stops, and design your time with our customizable itineraries.
Exclusive Add-Ons: Elevate your experience with our exclusive add-ons, including premium beverages, custom decorations, and more.
Flexible Timings: Your time is precious. Choose your pick-up and drop-off timings for a seamless experience.
Why Bravo Limo is the Choice of Celebrities and Connoisseurs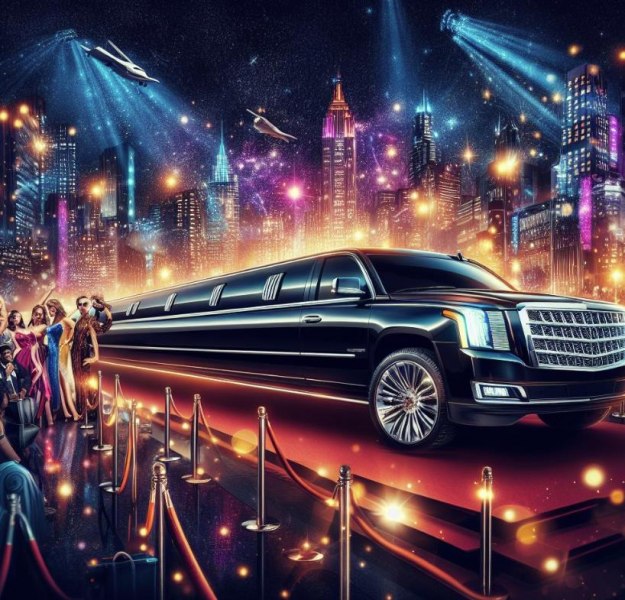 Bravo Limo has become synonymous with luxury, discretion, and exemplary service. Celebrities, business tycoons, and connoisseurs of luxury transportation choose us for our commitment to providing an unparalleled experience, ensuring every ride is a statement of elegance and exclusivity.
Discreet Service: Your privacy is our utmost priority, ensuring a discreet and confidential service.
Exemplary Chauffeurs: Professionally trained chauffeurs dedicated to making your journey smooth and splendid.
Elite Clientele: Join the ranks of our esteemed clients who choose Bravo Limo for their exclusive journeys.
Frequently Asked Questions
What makes Bravo Limo stand out in luxury transportation?
Bravo Limo is not just a ride; it's an experience. Our commitment to providing unparalleled luxury, safety, and customizable packages makes us stand out. We offer meticulously maintained vehicles, professionally trained chauffeurs, and 24/7 customer support to ensure your journey is splendid and satisfactory.
How can I customize my Bravo Limo experience?
With our bespoke packages, your journey can be entirely crafted per your desires. From personalized itineraries and exclusive add-ons to flexible timings, we offer many options to ensure your Bravo Limo experience is uniquely yours.
Is safety a priority with Bravo Limo services?
Absolutely. At Bravo Limo, safety is paramount. Our chauffeurs undergo rigorous training, and our vehicles are regularly inspected to ensure your journey is both luxurious and supremely safe and reliable.
Can Bravo Limo accommodate special requests and arrangements?
Yes, we pride ourselves on catering to special requests and arrangements. Whether it's a particular beverage, specific decorations, or a surprise element you'd like to add to your journey, our team is here to make it happen.
Embark on a journey where every moment is crafted, every desire is catered to, and every detail is considered. Choose Bravo Limo, where luxury is not just provided; it's assured. Unlock your glamorous night out with the key to exclusive luxury transportation.