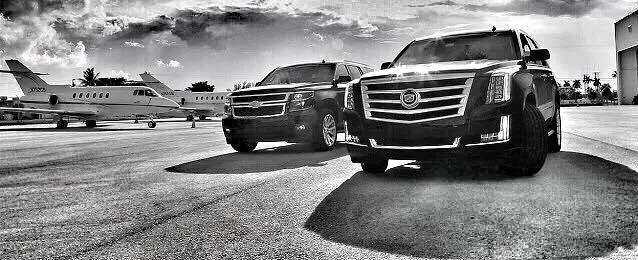 Limousine services have become increasingly popular over the years, offering a luxurious and convenient mode of transportation for various occasions. Whether it's a corporate event, wedding, prom, or a night out, a limousine adds more sophistication and class to the experience. However, finding the right one can be challenging with so many limousine services. This article will explore ways to find the best limousine service to meet your needs.
Check Reviews and Ratings One of the best ways to find a reliable limousine service is to check online reviews and ratings. Look for reviews on websites such as Google, Yelp, and Facebook to see what other customers have said about the company. Make sure to read both positive and negative reviews to get a complete picture of the service.
Ask for Referrals If you know someone who has used a limousine service before, ask them for a referral. Word of mouth is a powerful tool, and people are likelier to recommend a company if they have had a positive experience.
Verify Licenses and Insurance Before booking a limousine service, verify that they are licensed and insured. A reputable limousine company will have the necessary permits and insurance to operate legally, and this information should be readily available on their website or provided upon request.
Check the Fleet A limousine service with a well-maintained fleet is an important consideration. Check the company's website or ask for photos of their vehicles to ensure they are clean and well-maintained. The type of vehicle is also an important consideration, as you want to ensure that it is appropriate for your occasion.
Inquire about the Driver's Experience and Training The driver is a critical part of the limousine service experience, so ask about the driver's experience and training. A professional limousine driver should have a valid driver's license, a clean driving record, and be knowledgeable about the area they are serving.
Check for Hidden Fees Before booking a limousine service, ask about any additional fees, such as gratuities, fuel surcharges, and tolls. These fees can add up quickly and significantly increase your ride's cost.
Compare Prices Comparing prices from multiple limousine services is essential in finding the best service for your needs. Remember that the cheapest option may not always be the best, as quality varies widely among limousine services.
In conclusion, finding the best limousine service requires research and due diligence. Checking reviews, requesting referrals, verifying licenses and insurance, checking the Fleet, inquiring about the driver's experience and training, checking for hidden fees, and comparing prices are all critical considerations. By finding an exemplary limousine service, you can ensure that your experience is luxurious and memorable.