Luxury Rides in Claymont: Bravo Limo's Premier Service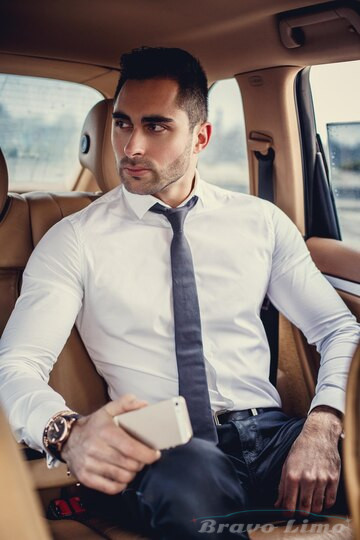 Claymont, a gem in Delaware's crown, is a destination with history, culture, and scenic beauty. And there's no better way to experience it all than with the luxurious offerings of Bravo Limo.
Experience Claymont Like Never Before
At Bravo Limo, your journey is as important as your destination. As you cruise through Claymont's iconic landmarks and picturesque locales, our top-of-the-line limousines and party buses ensure you do so in the utmost style and comfort.
Services Tailored for Every Occasion
1. Limousine Rentals
From executive sedans to stretch limousines, our vehicles are designed for elegance. Perfect for weddings, corporate events, or a luxurious night out in Claymont.
2. Party Buses
Equipped with the latest entertainment systems, dance floors, and plush seating, our party buses turn any journey into a celebration. Ideal for bachelor/bachelorette parties, prom nights, or group outings.
Why Choose Bravo Limo in Claymont?
Professional Chauffeurs: Trained, courteous, and well-versed with Claymont's roads.
Pristine Fleet: Regularly serviced and sanitized vehicles, ensuring a seamless ride.
Custom Packages: Catering to both hourly needs and full-day charters.
Transparent Pricing: No hidden costs. What you see is what you pay.
Client Testimonials
"I used Bravo Limo for my daughter's prom night in Claymont. The service was impeccable, and the limo made her day extra special." – Jennifer W.
"Had a fantastic evening out with friends, all thanks to Bravo Limo's exceptional service. The party bus was the highlight of our night." – Lucas R.
Frequently Asked Questions
1. How can I book a Bravo Limo vehicle in Claymont?
Visit our website, select your desired vehicle, fill in the details, and you're all set. You can also call us for any specific requirements.
2. Do you offer airport transfers?
Yes, we provide luxury airport transfers to and from all major airports around Claymont. Ride in style and comfort with Bravo Limo.
3. Can I inspect the vehicle before booking?
Absolutely! We take pride in our fleet and welcome customers to inspect their chosen vehicle before booking. Just give us a call to set up an appointment.
Final Thoughts
In the heart of Delaware, Claymont stands out as a destination waiting to be explored. With Bravo Limo, not only do you explore, but you do so ensconced in luxury. Choose us for an unparalleled limousine experience in Claymont.