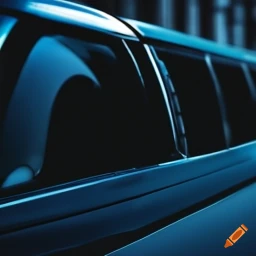 Imagine a limousine gliding through city streets, sleek and sophisticated, tinted windows casting an aura of mystery. Limousines have long held a special place in popular culture as a symbol of luxury, power, and opulence. However, despite their visibility, numerous myths and misconceptions persist about these extraordinary vehicles. Look at what lies behind the tinted windows and debunk some common limousine myths.
Myth #1: Limousines are only for the Rich and Famous
This is perhaps the most pervasive myth about limousines. Many believe limousines are exclusively reserved for celebrities, business magnates, and the social elite. However, this isn't true. With the rise of numerous affordable limousine services, anyone can experience the luxury of a ride. They've become famous for events like proms, weddings, and airport transfers, allowing everyday individuals to taste this unique luxury experience.
Myth #2: Limousines are always White or Black
While it is true that the most commonly seen limousines are black or white, these luxury vehicles come in a wide range of colors. There is an extensive array of limousines, from bright pink stretch limos to those adorned with unique custom wraps. Limousine services innovate to meet clients' desires and set themselves apart, so it's not unusual to see a multi-hued limo gliding down the street!
Myth #3: Limousines are Fuel Guzzlers
While it's undeniable that limousines are larger vehicles and consume more fuel than compact cars, they're not necessarily the gas guzzlers people imagine. Modern limousines are often equipped with advanced engines and technology, making them more fuel-efficient than their predecessors. Furthermore, the concept of eco-friendly limousines is on the rise, with electric and hybrid models becoming more prevalent.
Myth #4: All Limousines Look Alike
Contrary to popular belief, limousines come in many shapes, sizes, and styles. From traditional stretch and SUV limos to unique models like the Hummer limo, there's a wide variety to choose from. Furthermore, limousines often come equipped with many luxury features, such as state-of-the-art sound systems, mini-bars, disco lights, and even hot tubs, making each a unique experience.
Myth #5: Limousine Drivers are Unapproachable
The quintessential image of a limo driver might be of a stern individual in a crisp uniform, separated by a privacy screen. However, modern limousine chauffeurs are usually friendly, approachable, and committed to providing the best customer service. Their role is to ensure your journey is as comfortable and enjoyable as possible, often involving a friendly demeanor and readiness to assist.
Myth #6: Limousines are Uncomfortable for Long Rides
Limousines are among the most comfortable vehicles you can choose for long trips. They offer plenty of legroom and plush seating, often equipped with amenities like climate control and entertainment systems. Whether a cross-city journey or a road trip, traveling in a limousine ensures a comfortable and enjoyable ride.
Understanding the truths behind these common limousine myths helps to break down barriers and misconceptions about this industry. With luxury, style, and versatility, limousines are no longer just for the silver screen or the elite but an accessible luxury experience for all. So the next time you see those tinted windows gliding, you'll know the facts behind them.