Bravo Limo is the premier limo service in Dover. Bravo Limo provides limousine rentals. You can book your ride online. We have a variety of vehicles available. Our team can get you there no matter who you are traveling with, whether it's your family, friends, or colleagues. Booking transportation has never been more straightforward, thanks to instant pricing and luxury vehicles at your disposal. Take a look at our prices and photos, and then tell us when and where you would like to be picked up. We can even provide quotes in 30 seconds! We can take you anywhere, no matter what your destination. Do you want anything less than the best? Book a vehicle today with us!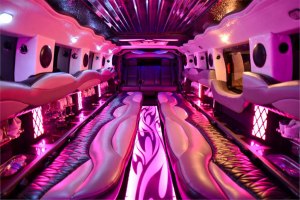 Our Dover limousine service makes those special moments in your life unforgettable. You can choose from various limo options, including the classic stretch limousine and the popular Hummer Limo. Every limousine is chauffeured by a professional chauffeur and comes with all the amenities you need for a memorable evening. We will ensure your night is unforgettable no matter what event you plan.
This is your last chance to shine and keep the title of "single" attached. Treat the bachelor/bachelorette party as its unique engagement, and use our limo services to get where you're going in a prestigious style. Our comfortable limousines are spacious and roomy, so everyone can ride with you. You can also enjoy a drink with your chauffeur, like a bachelor or bachelorette.
Prom night is an unforgettable experience that you will cherish for a lifetime. Make the most of every opportunity to make prom night memorable. A limousine is a great way to make those special memories you will treasure forever. You'll be a talking point when you arrive in a limousine at prom.
Our Dover car service provides safe and reliable transportation to and fro JFK International Airport. This is the closest facility in the area. Our chauffeurs will take you from the city to your home. Our chauffeurs will be on time and eliminate the need to wait to get to your destination.
Your wedding day is one of the most important days in your life. We want to make your wedding day memorable. Our chauffeured limousines are the best way to ensure your wedding is full of the luxury you desire and deserve. Our chauffeurs take your entire wedding party from the venue to make it easy and provide elegant, luxurious transportation that will get you noticed.