Limousine Service Company: What You Need to Know
A Cheap Limo Service PA does not mean a low-quality vehicle but indicates that it is cheaper. Limousine services that are less expensive than high-end services will not be discounted. The limousine company that caters to this market will decide, and if they do, it will likely charge a high price. The promise of cheap limousines for rent is a luxury that middle-income Americans can afford.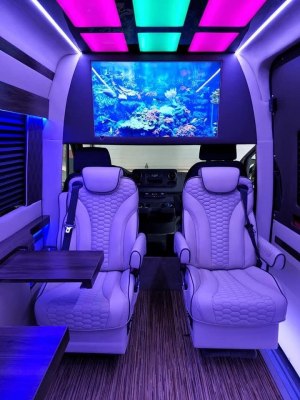 Limousines can be described as luxury vehicles or transportation for special occasions. Limousine companies cater to corporate and ceremonial events, weddings, airport limousine services, or funerals.
These are some tips for PA limo service customers who are new to renting a limousine:
1. Experience – Learn how long the limousine company has been in business. The more experience a company has in the industry, the older it is, and its credibility will grow with more industry experience.
2. Licenses: Check with the company to see if they have a license. To operate vehicles, companies must have federal and local authority from the Department of Transportation. Make sure they have it.
3. Insurance – Knowing that your limousine service is covered by commercial insurance will help you to remain calm in the event of an unfortunate accident. Ask them to show you the Certificate of Coverage if they have it.
4. Testimonials: It is essential to conduct a background check. Ask about clients and get their opinions on the service. You can continue working with the company if the testimony is credible.
5. Affiliation: Make sure that the Pennsylvania Limousine company you are considering hiring is affiliated with respected organizations like the National Limousine Association and the local Association.
6. EPAoy a Discount! Limousine companies may offer discounts for multiple luxury vehicles. Ask them about the limo discount available for wedding limo services.
7. Car – You can ask to see the car in person. You can also ask the contact at the limousine company to send an email detailing all details, such as the vehicle's dimensions and passenger ratio. Ask about their fleet of vehicles. Usually, super stretch limousines are available, as well as SUVs and standard stretch limos.
8. Chauffer – Most companies have a mandatory driver remuneration plan. Please confirm this policy with your contact to ensure that you don't duplicate it. Proving that the driver has paid the chauffeur service fee is essential.
9. Time: Find out if your pricing strategy is hourly or event-based. Ask about overtime fees and if overtime is available. Ask about the start time policy of limousine companies. Most limousine companies charge you for your time from the moment of pickup, and others may charge you for the time the driver leaves the garage.