Customers choose the car and service that will determine their riding experience, and various factors can improve client satisfaction.
If you are planning a trip, there are several factors you should consider before renting a limousine. These include reliability, comfort, and safety. However, the chauffeur is the most crucial aspect of your experience. In addition to getting you to your destination safely, a good driver will take the time to greet you with a smile and engage you in conversation.
A great chauffeur knows the best routes in any weather and can handle any situation. This means that they have the requisite experience and nerves of steel. They will also be friendly, polite, and ethical when talking to you.
A good chauffeur will make you feel as comfortable as possible. They will know when you need to open doors and can help you in and out of the vehicle if necessary. Also, a good chauffeur will carry emergency supplies.
When you book a limo, you should ask about their policies. You can also check out online reviews and referrals from friends and family. Most reputable limo companies will be more than happy to show you proof of their credentials.
It is a good idea to ask the limo company about the safety training their drivers receive. It's also a good idea to be flexible with how much you tip your limo driver. While a small percentage of the overall cost of your ride should be given to your chauffeur, you can add more than this to the total.
For most people, the first thing they will think of when it comes to a limo is luxury. But a limo is more than just a fancy vehicle. Instead, it is a means to transport you from point A to point B.
As the name implies, the chauffeur is the most essential part of a limo ride. Besides providing safe transportation, the chauffeur is responsible for handling the logistics of any special event. Whether you are looking to get to the airport, a wedding, or a birthday party, you want to know that your limo will be on time and ready to go. The limo driver should arrive at least 15 minutes before the scheduled pickup time and know the route to your location.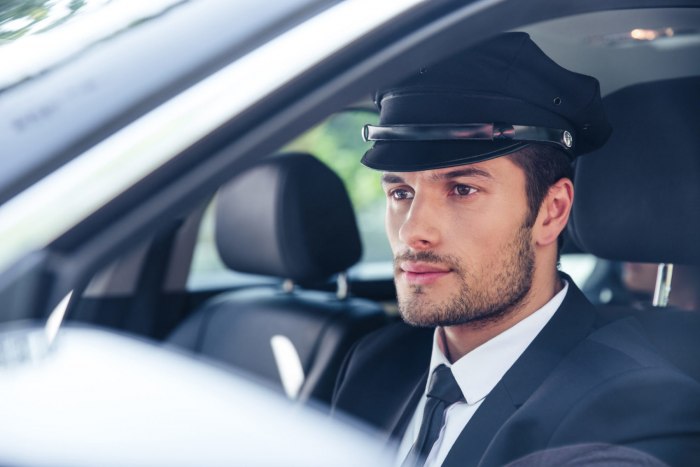 The best limo drivers have several qualities. For example, a well-dressed chauffeur is a good indicator of quality service. Typically, the driver should be clean-cut and have a nice haircut. Not only will this make you feel more comfortable, but it will also give your limo company a positive impression.
A good chauffeur also has a plethora of other skills. Depending on the job you're hiring for, your chauffeur might be required to perform various tasks. Such duties could involve transporting guests to and from events and upscale hotels. Chauffeurs may also have to deal with a nervous bride and her parents or a tightly wound executive.
Each element is essential, from the service's number and ease of booking to the accompaniments. These factors can be ignored, but the most important thing is choosing the chauffeur.
A chauffeur is an essential part of any transportation service. This is why many people seek out assistance.
Why is it essential to have chauffeurs?
Freedom:
A chauffeur driving the car while you focus on the beautiful view of nature is an experience that everyone longs for. Instead of focusing on the map and trying to calculate each move, you can choose space and a relaxed driving style. While driving, you can focus on important factors and other events.
Say No to Negative Effects:
The study has shown that long-term driving can lead to health problems. The driver may be able to notice signs such as poor sleep, stress, obesity, and other triggering factors. This is why you might consider hiring a chauffeur to help you avoid falling prey to these health issues. You can avoid falling prey to these health problems.
No stress buildup:
Drivers are often frustrated by roadblocks, lack of knowledge, untrained pedestrians, bad drivers, and one-way streets.
It is possible to increase stress by trying to solve a problem like this. Relying on a chauffeur who is proficient in driving and knows the roads well can help you to relieve stress.
Safety:
Hire rules and regulations for chauffeur service providers are designed to protect customers and keep them safe. These agencies also offer insurance that covers the client, driver, and vehicle. You can rest assured that your safety is in good hands.