Luxury transport to/from New York Airports Near Utica. Experienced drivers and new vehicles.
Renting one of our Utica party buses is a great way to ensure you arrive on time and have fun with your friends.
A cheap limo party bus is perfect for weddings, birthdays, and other special occasions. You can also enjoy a wheel ride during your Utica day or night. Our top-rated team of attentive and professional limousine chauffeurs will look after your group from start to finish and show you our commitment to excellence.
We provide the best wedding limousine service, full-day packages, and red-carpet treatment. All of our Utica Limos have been meticulously maintained and are non-smoking, and they also feature an award-winning interior design. Every Utica limousine comes with beautiful glassware, napkins, and ice containers.
We can provide a limousine for your birthday party to take you to Utica and back or multiple locations. We can arrange city tours if you're looking to relax and see new places in the Utica region. We look forward to working together to make your birthday memorable.
You don't have to worry about finding parking spots, traffic jams, or the best route. You and your friends will feel safe. The Utica, New York Party Buses have a large capacity and can accommodate up to 32 people. This makes it easy for you and your friends to socialize on a freeway. All our NY party buses have all the amenities you need to party when you board.
Even if you are not the person who is celebrating, a Utica, NY, limousine ride can make a great gift. A limo ride in Utica is a great way to make someone's birthday special. Our special Luxury Limousine Services will make their birthday more memorable.
Check availability and check the exact price. Get a New York limo rental quote now! You will get a unique experience depending on the Utica limo rental packages. Our prom/homecoming limousine rental package for 2023 includes non-alcoholic drinks and a one-time split during high school events. At the same time, our wedding limousine service packages include champagne and soft drinks, decorations, and a "Just Married" sign.
Our large selection of limousines will make your night memorable, celebrating 12 years of hard work. Please choose one of our Utica luxury coaches, SUVs, or new NY sedans or limousines to make your night special.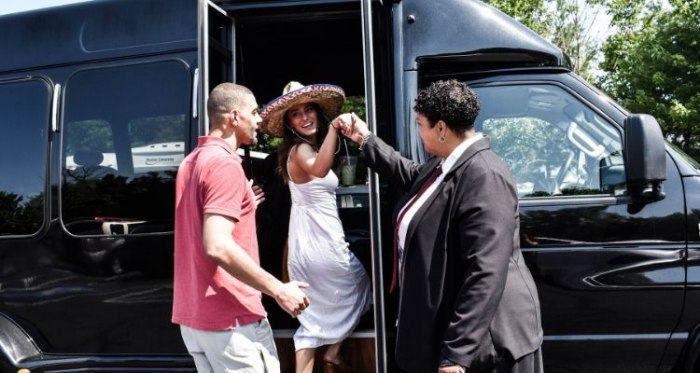 Celebrate your Birthday, Wedding, Bachelor/Bachelorette Party, Anniversary, and Prom with our limousine services and luxury party buses.
Your driver and limousine are available at your disposal throughout the ride. Many people ask if this is the Utica Wedding Limousine Service. They then call to inquire about the cost of a NY Wedding Limousine. We are the company to rent a Stretch Limousine in Utica, New York. Here are some suggestions: Your Bridal Party can go out for breakfast, get their hair done, or visit a spa. Whatever you wish to do in the morning. You will be taken by the Utica limousine through your wedding day, and it will await you at your reception. We've taken many grandparents home from the Wedding reception who couldn't stay. You can then change into your Wedding Dress and Tuxedo after the reception. Then, stop by your parents' houses. Are you interested in going out to the bridal party? Don't worry. Your limo driver will take you to Utica after your big day.
Party Bus Rental Utica NY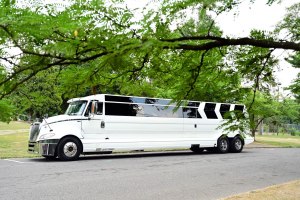 With the most extensive range of rentals, we are Utica's best party bus, limousine service, and charter bus rental company. You can travel in Utica conveniently with a party bus or coach bus rental, which is ideal for group transportation.
Bravo Limo is the best choice for a Party Bus.
The ultimate way to take your group around the city and have a great time is with party buses. We offer a wide range of party buses and limousine buses in Utica. Every party bus rental in Utica is equipped with the most modern amenities to make your trip fun and memorable. Your special group transportation will be the best ride for weddings, birthdays, and proms. Our Utica limousine service is perfect for those who need formal or elegant group transportation. Our high-end limousines are perfect for weddings, proms, bachelor/bachelorette parties, sporting events, nightclubs, concerts, and more! These limousines are luxurious and personal, making your event more memorable. Our