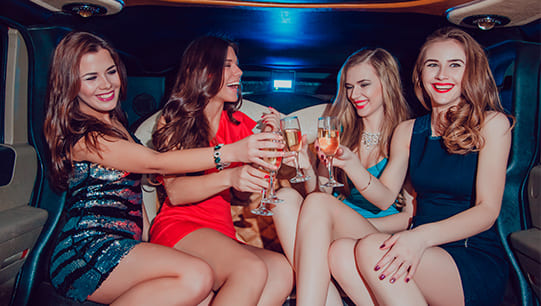 Our fleet is one of the largest in Florida and Coral Springs.
Book your New Year's Coral Springs Limo as soon as possible to ensure a memorable celebration! The rest is up to you.
Our Coral Springs Limousines or Coral Springs Party Buses team can take you around town, whether you're visiting for a conference, vacation, or business trip. Locally owned and operated, we were founded by a professional chauffeur with years of experience providing luxury transportation services to Coral Springs, FL. Our chauffeurs are highly trained and skilled, passionate about providing exceptional limousine service to their clients. What are you waiting to do? We will take care of the driving!
We offer affordable rates and wedding limo rentals that fit your budget. You will feel like royalty when our chauffeurs arrive dressed in uniform. Our limos' luxurious interior and shining exterior will make you feel like royalty. It will all be perfect because this is what you deserve for the most important day. Please get in touch with us for more information and a customized quote on wedding limousine rental services. We also welcome you to visit our showroom to view the available limos and see if they could be part of your wedding.
You can use a birthday limousine in many different ways. It can be used to go out on the town and visit multiple clubs in safety.
This is your day! We are here to make your event memorable and entertaining. We offer affordable, first-rate birthday limousine services for children, young adults, and adults. The latest models of our luxury limousine fleet can seat up to 6-8, 10, 12, or 14 people. Please stop by our garage to see our fleet. Each limousine interior is unique, and we would love to give you your favorite for your birthday.
Are you looking for a limousine birthday party? You only get to celebrate this special day once a year. Perhaps you're looking for something extra for someone special. Imagine starting your birthday celebration with a surprise Coral Springs limousine for your friend, family, or significant other.
You've spent hours searching Pinterest for ideas about wedding decorations, invites, and bridesmaid dresses. It is time to organize the last details to make your wedding memorable and run smoothly.
We will provide safe and reliable transportation to Coral Springs, FL, for you and your friends for your Bachelor's or Bachelorette party. Let us take care of driving and security while you celebrate all the beautiful times together. You can travel anywhere you wish in luxury and safety. Enjoy a relaxing evening with your friends without worrying about driving and parking. Our vehicles come with water and mixers. Our chauffeur will take your guests safely home at the night's end. We will make your bachelorette or bachelorette party memorable and safe.
While your children need to have fun and create lasting memories on prom night 2023 with their friends, safety is the most important thing. We have a zero-tolerance policy and can ensure your peace of mind that an expert driver safely escorts your children. We proudly offer first-class limo service in Coral Springs for your Prom 2023.
Party Bus Rental Coral Springs FL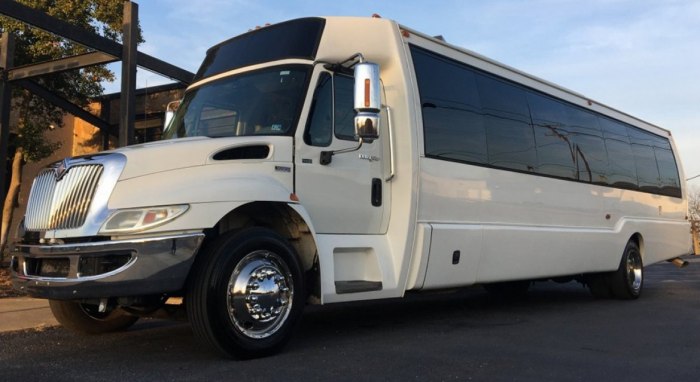 Our company is the best party bus, charter bus, and limo rental company in Coral Springs, FL. We have the largest selection of rentals. You can travel in Coral Springs conveniently with a party bus rental or a coach bus rental that is perfect for group transportation. Rent a party bus in Coral Springs today from Bravo Limo! Our group trip buses are the best! Bravo Limo.com can arrange a party bus or limousine rental in Coral Springs to transport you and your friends to the best places to party or the most exciting attractions. You don't need to take a bus, a taxi, or rent an automobile. We are a full-service bus rental company specializing in minibus and charter rentals. However, we also offer school buses, shuttles, limousines, and limos. All your travel stress can be put behind you, and you can enjoy your trip. Renting from us means you don't need to visit dozens of websites and spend hours calling different companies to compare prices. All the information you need is right here! If you have any questions, we'll be happy to help. We're here to help you in 30 seconds.